Performance Line Icons. Editable Stroke. Pixel Perfect. For Mobile and Web. Contains such icons as Performance, Growth, Feedback, Running, Speedometer, Authority, Success, Brain, Muscle, Rocket, Start Up, Improvement, Running, Target, Speed, Rating. - stock illustration
30 Performance Outline Icons.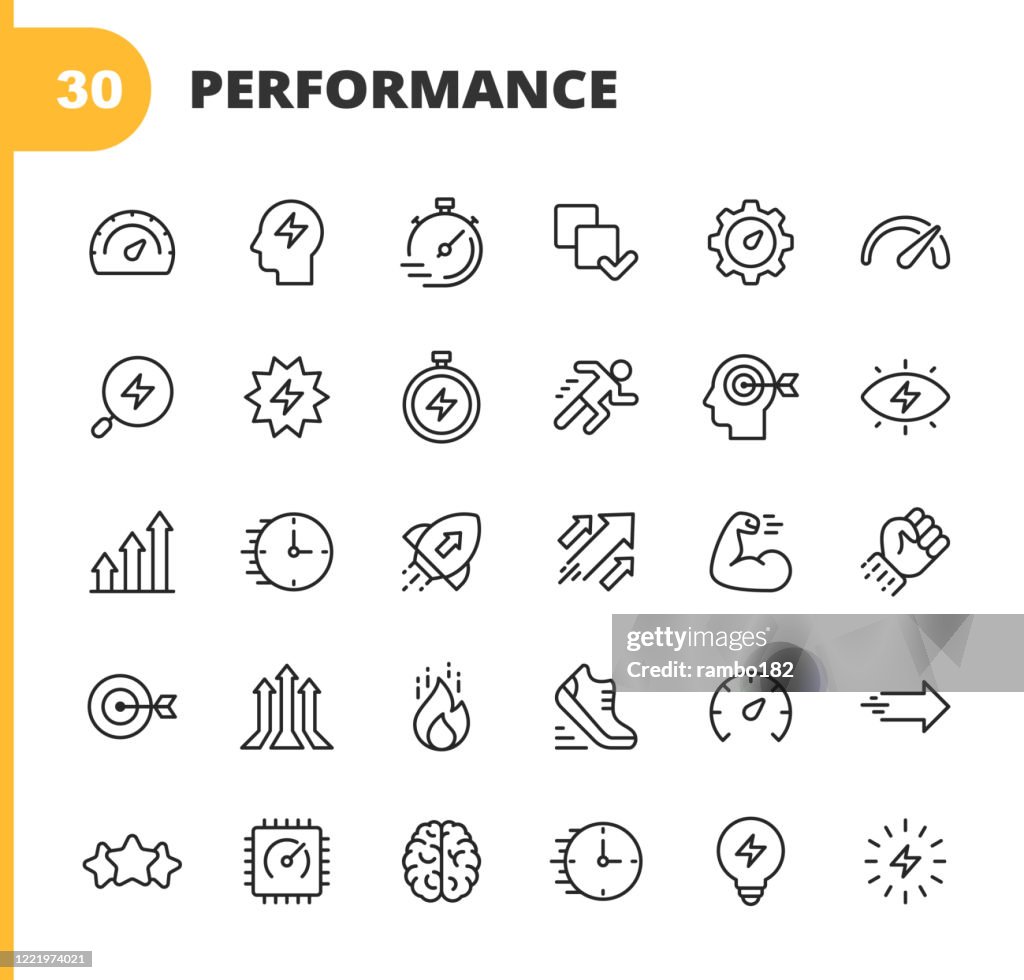 Get this image in a variety of framing options at Photos.com.
All Royalty-Free licenses include global use rights, comprehensive protection, simple pricing with volume discounts available
DETAILS
Collection:
DigitalVision Vectors
Release info:
No release required