Indian Cricket Fans Burn posters and an...
Amritsar, INDIA: Indian Cricket Fans Burn posters and an effigy of the Indian Cricket team in Amritsar, 24 March 2007, following the team's loss against Sri Lanka in the World cup. India were virtually ousted of the World Cup after a 69-run loss against Sri Lanka on 23 March in Port of Spain, Trinidad, drawing angry responses from fans back home. AFP PHOTO / Narinder NANU (Photo credit should read NARINDER NANU/AFP via Getty Images)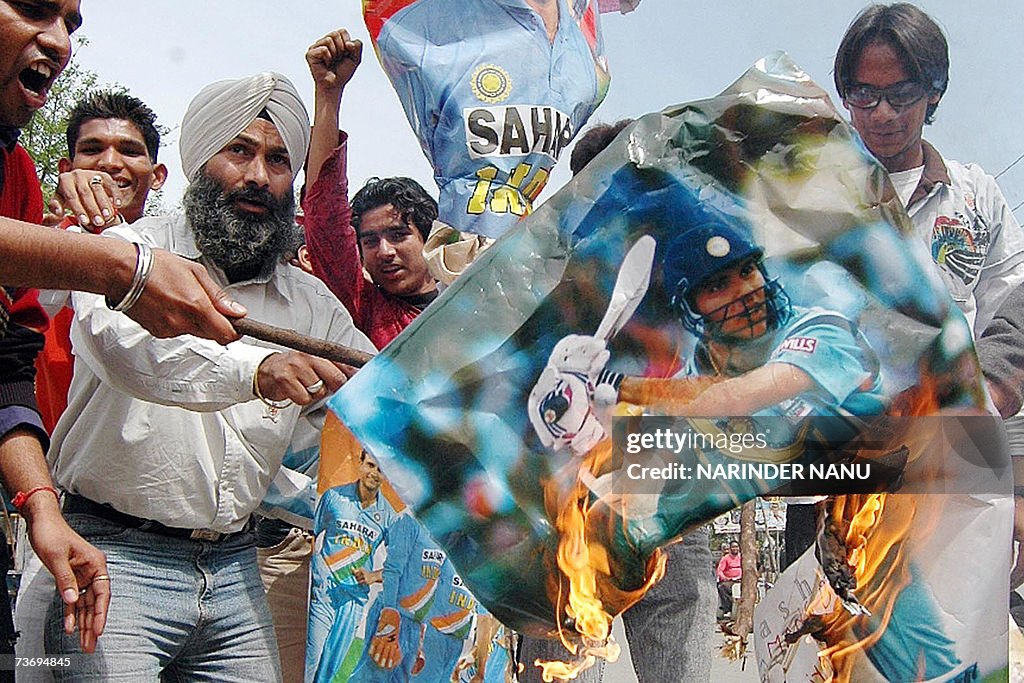 DETAILS
Restrictions:
Other than commercial and promotional uses, full rights UK, US, Ireland, Italy, Spain, Canada (not Quebec) and restricted rights elsewhere.  Please call for uses involving restricted rights, commercial or promotional.
correcting object name
Date created:
March 24, 2007