Kanamara Matsuri 2015 - stock photo
Kawasaki, Kanagawa Prefecture, Japan - April 5, 2015: Rear view of Caucasian woman's left hand raises up penis shaped candy at Kanamara Matsuri, a famous genitalia worship event hold in Kanayama Shrine and the streets in Kawasaki, attracting many western visitors.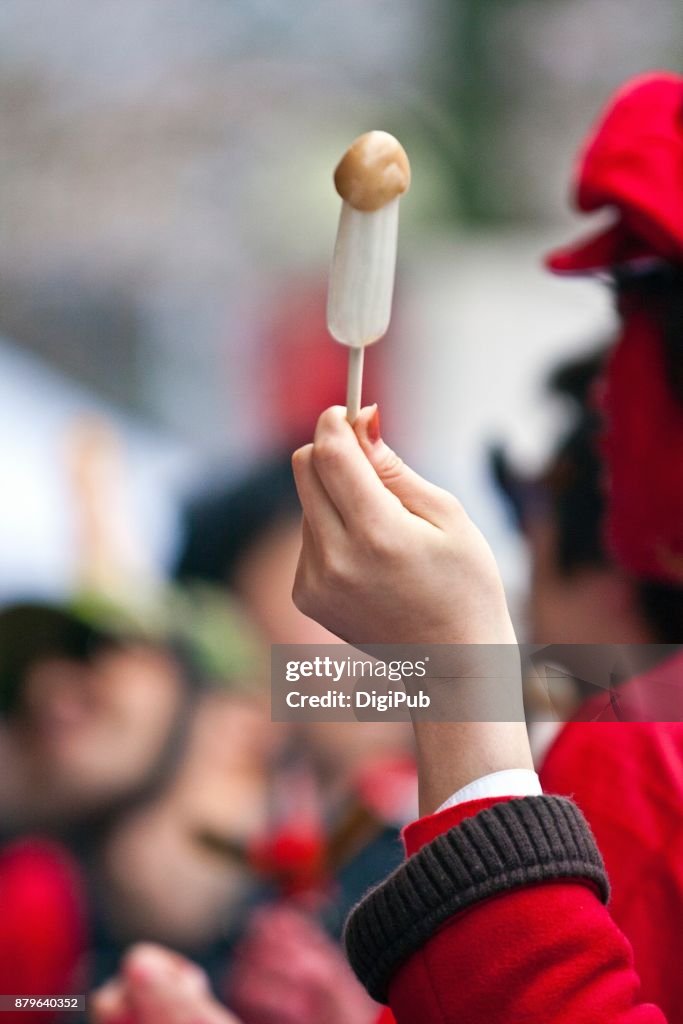 All Royalty-Free licenses include global use rights, comprehensive protection, simple pricing with volume discounts available
Not sure if you can use this image for commercial purposes? Find out
DETAILS
Collection:
Moment Unreleased
Location:
Kawasaki, Kanagawa Prefecture, Japan
Release info:
Releases not available for featured content. To use for commercial purposes, contact us.